First-class product quality
Everything we do is focused on your product– ensuring it is optimally protected and that we meet the highest quality requirements, so that you sell only the best to your customers.
Our technical plant and inspection systems are among the best available. The interplay of high-quality materials and innovative closure systems provides the basis for impeccable results.
We continually strive to fulfil your individual requirements and wishes. We work with you to develop ideal solutions, and provide qualified and comprehensive advice before, during and at the end of the process chain.
Consistently focused:
on your product
Process reliability – our know-how,
product quality – your benefit!
Our food technology expertise ensures that all processing meets the requirements for reliability and product quality – and can sometimes even exceed them since our research and development work is permanently geared to improving methods and closure technologies. The Vapour Vacuum
®
System developed by us provides the very highest level of product quality. For consumers this means improved taste and colour retention as well as perfect consistency and longer shelf life – product as fresh as it gets! An integrated concept for closures and containers maintains the quality of contents and is tamper-proof – a sensitive issue which calls for absolute security. In all our work we comply with European law and draw on insights gained by our own material developments. As a result, the original Twist-Off
®
and PT closures represent a comprehensive product range for diverse applications.
Innovative product concepts
Consistent quality
Uniform standards
Vapour-Vacuum

®

FTS (Food Technology Services)
Individual and diverse: our equipment
All containers require the right closure for simple opening and secure resealing, as well as to protect precious contents. In order to achieve this, an important part of our 'Total System Solution' strategy is our equipment.
Our high-performance closure feed is the optimum system for all production lines. Sealing machines for a variety of performance requirements guarantee unbeatably effective closure. Vacuum testing immediately after capping ensures maximum safety as jars with insufficient or no vacuum are rejected and never reach the market.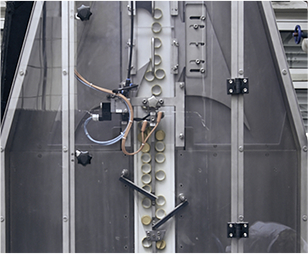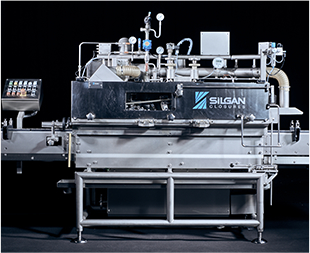 Contactless vacuum testing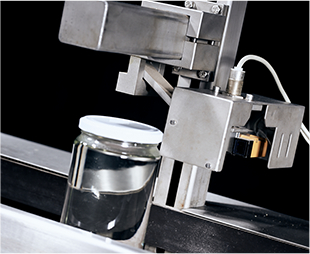 One-stop expertise:
our service
Reliable and efficient, our CTS (Customer Technical Service) provides support for the technical aspects of Vapour Vacuum
®
technology and all other areas of closure production. CTS ensures that product quality and safety are always the top priority, along with the choice of an optimum sealing system tailored precisely to your needs, processes and production. We provide technical support, regular maintenance and supplies of original spare parts, and pass on our experience and know-how in training courses for customers' line managers and staff. Our FTS (Food Technological Service) provides individualised analyses and fine-tuning of your processes, and produces optimisation proposals. This means that product quality is enhanced, and failure rates reduced – thereby delivering valuable cost savings. Any changes in process requirements are supported by our experienced specialists so as to ensure a smooth transition. Such an integrated approach makes life easier: with the same contact person and comprehensive customer and marketing support for a one-stop service.
On-site support
Customised process analysis and recommendations
Consultation on the line layout of sealing systems
Maintenance, spare parts, malfunction detection and rectification
Sealer courses